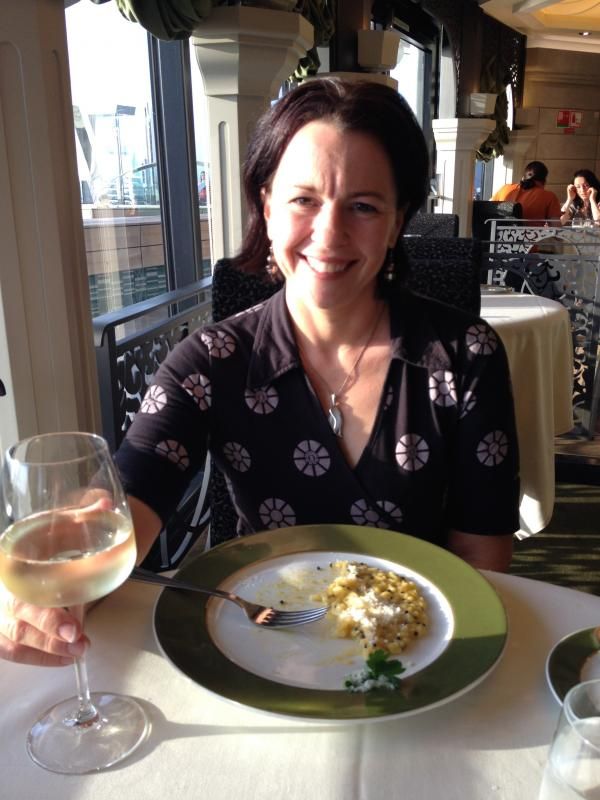 We had signed up for the early dinner seating of 6:30pm figuring that we were going to be pretty tired and not wanting to make a late night of it. So after Venice disappeared into the distance we made our way back to our room and got ready for dinner. I was very excited (in a weary and confused way) to try the famous risottos and I must say that it didn't disappoint! My husband then had the lamb shanks and I had the fish. I didn't take many photos as I was in a permanent state of befuddlement due to the time zone changes.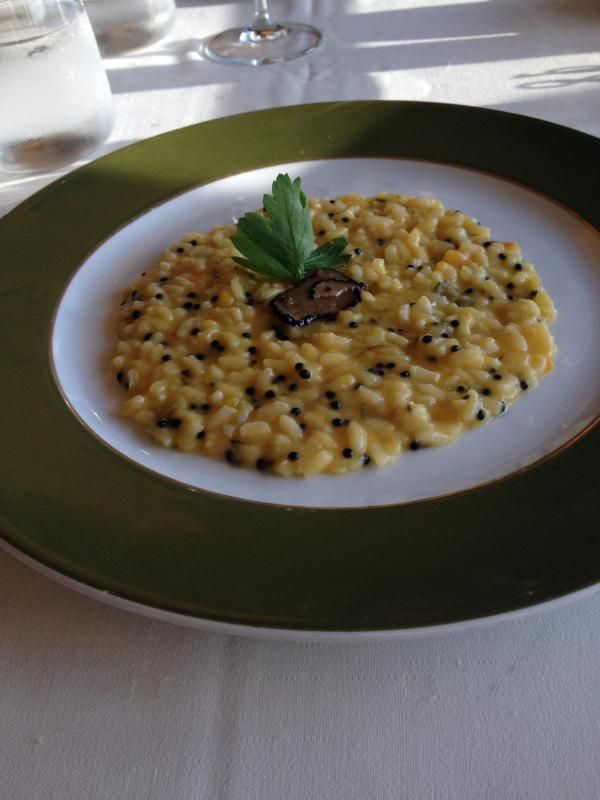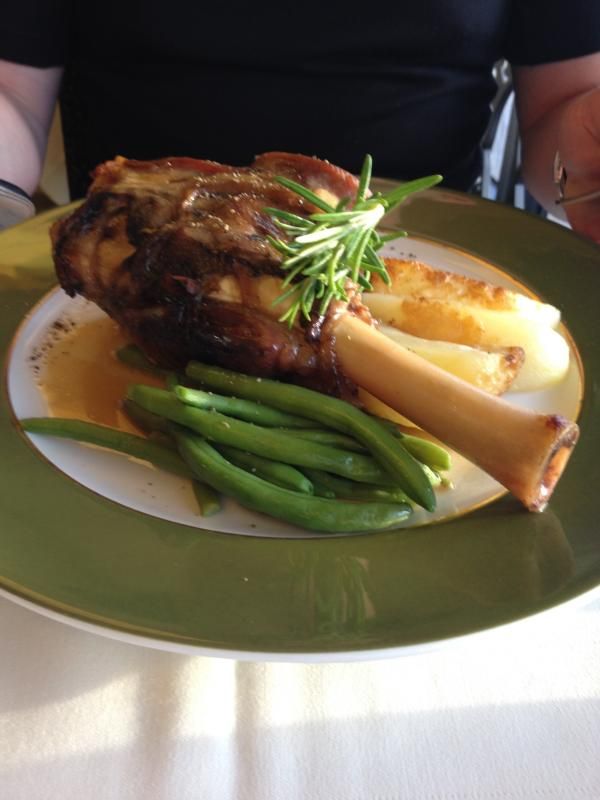 At La Palmerie, we were seated in the middle of the restaurant at the window so we looked out across the infinity pool and into the sunset. It was beautiful!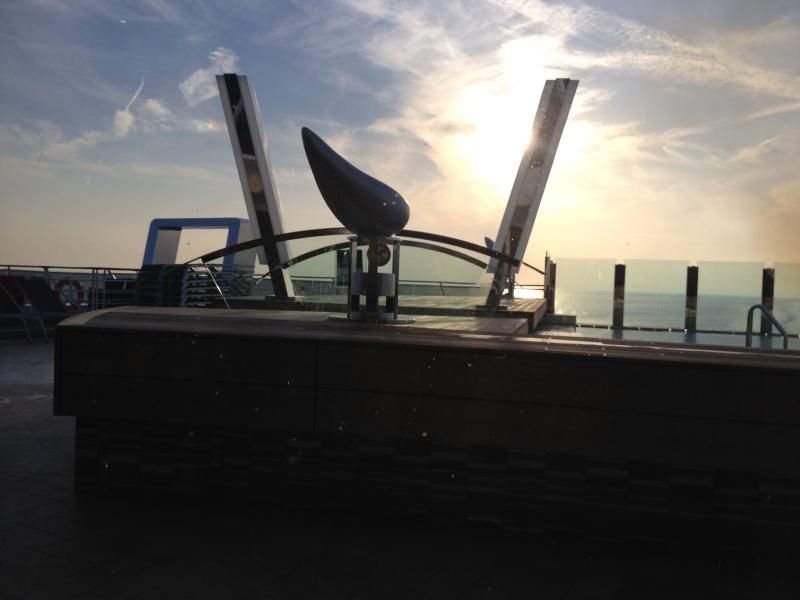 Though one odd thing about the position of the restaurant is that it is on one of the main pool decks so whilst we were sitting there in elegant surroundings, people were wandering past in speedos and swim suits or lounging in deck chairs right next to our table. They couldn't see us due to the mirrored windows but we could see them. It made for ideal people watching and we had a lot of fun gawping. One memorable evening, before the sun set, two kids came past and decided to take a peek inside so they cupped their hands round their face and pressed their noses right up to the window - only 30cm from my own face. Naturally I poked out my tongue and waved. It initially gave them quite a shock but they waved back and skipped away again.
Once the sun started setting it was a beautiful place to be. By then people had abandoned the pool in favor of the main dining rooms and most evenings we had a glorious view of the sun set. It amazed me how fast the sun seemed to set over the horizon. Literally the sun would be full and hanging just on the sealing and then mere 30 seconds later it was gone. We could literally see it vanishing. This may be a common phenomenon for many but we hadn't seen it before and were entranced.
I can't remember what we did next but it was probably a leisurely saunter back along the deck to the Yacht Club then off to bed.